Graduate students from across Penn State routinely take Jewish Studies courses related to the Holocaust and Genocide. In order to respond to this interest, and allow for more coherent and challenging study, we have created a graduate minor open to all MA and Ph.D. students.
We aim to provide PSU graduate students with an intellectually rigorous set of courses granting them access to the diverse and interdisciplinary field of Holocaust and Genocide Studies (HGS). The training they received in our 400 and 500 level courses will not only introduce them to aspects of the experience of the Holocaust in Europe and genocide globally, but also encourage them to think about such issues as human rights, the impact of technology, psychology, memory, intercommunal relations, and war more generally. And it would add a very visible credential for the job market, making them more attractive to the relatively large number of jobs with an HGS component advertised each year.
Students should plan on taking at least one of the two foundation courses. The rest of the minor will be made up of graduate level courses and a maximum of two upper-level courses from the list below or by approval from the DGS.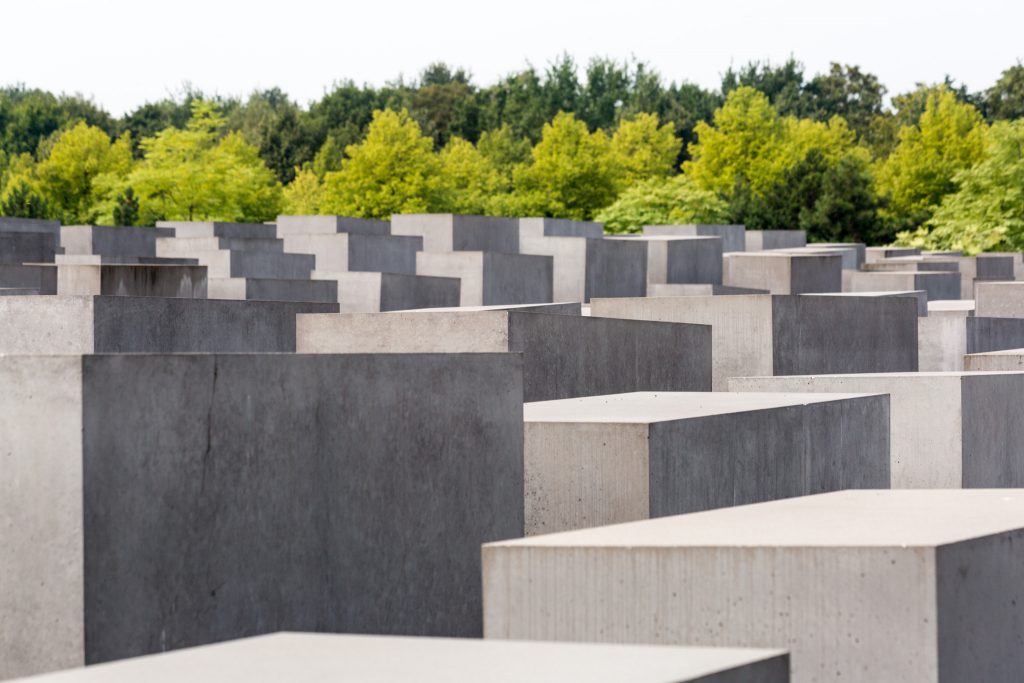 Recommended Foundation Courses

JST/GER 524: Remapping the Holocaust
JST/GER 536: Global Cultures of Genocide
G/VSTUD 532: Holocaust and Visual Culture
JST/GER 524: Remapping the Holocaust
JST/GER 536: Global Cultures of Genocide
G/VSTUD 537 :Photography, Race, Genocide
GER 538: German Expansionism, War & Violence
HIST 523: Colonialism and Mass Death
Graduate Level Courses that will count only if the student writes the seminar paper on a relevant topic
GER 540: Jewish Vienna*
HIST 540: Native American History*
*only if the seminar paper is on a relevant topic
Approved Upper-Level Courses
JST/HIST 439: Women and the Holocaust
JST/HIST 426: Holocaust and History
JST/RLST 478: Ethics after the Holocaust
J/H/R 409Y: Antisemitisms
JST/ASIA: Hiroshima and the Holocaust
PLSC 451: Politics of Human Rights
JST/PLSC 450H: Genocide and Tyranny
ANTH 444: The Evolution of War
PLSC/AFR 443: Ethnic Conflict in Africa
There are other courses at PSU that fit the criteria for the minor and students should discuss them with the graduate advisor. TA and RAships, as well as independent study courses can also often be available on request.
Doctoral students must add the minor before establishing their Ph.D. committee and scheduling their comprehensive examination and one Graduate Faculty member from the minor field should serve on the dissertation committee. The minor will consist of 15 credits in a field different from the student's graduate major program. A minimum of 6 credits must be at the 500 level.
The master's minor requires a minimum of 9 credits in a field related to, but different from, that of the student's graduate major program. For students in a research master's degree, a minimum of 3 credits must be at the 500 level for the master's minor. For students in a professional master's degree, at least 50% of credits must be at the 500 or 800 level.