The Jewish Studies minor is a flexible, interdisciplinary minor for students interested in the study of Jewish history, thought, and culture. Historical coverage ranges from ancient Israel to the contemporary world, and the geographical sweep of the minor is global.
Course Requirements for the Jewish Studies Minor
For the Jewish Studies minor, a minimum of 18 credits is required, with at least 6 credits at the 400-level. Up to 9 credits gained through study abroad and/or internships may be substituted for supporting course requirements. No more than 4 credits of Modern Hebrew may count toward the requirements for the minor. All required coursework must be completed with a grade of C or higher.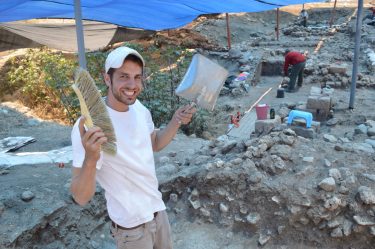 Introductory Course (3 credits)
JST 010: Introduction to Jewish Civilization
Supporting Courses (9 Credits)
Any JST courses, of any level, and exploring any part of the Jewish experience can count for this requirement.
400-Level Supporting Courses (6 Credits)
Students must take at least 6 credits of their JST courses at the 400 level.